Confluence
Everything eventually comes to its conclusion; and so it is with my trip to France, my "return to LOVE." I am still integrating all the gifts of what was a rich journey, that offered plenty of opportunities for an increase in Self-knowledge. One focus was certainly transformation, as the first anniversary of my mother's passing was celebrated.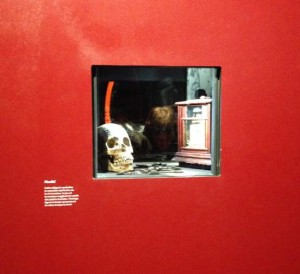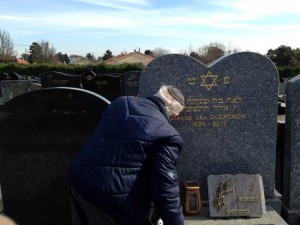 The second was confluence, a flowing together of two or more rivers. As it happens, Lyon, the city where my father lives, has two rivers, the Rhone and the Saone, coming together. Such confluence is where a new museum – the Museum of Confluence – is built. Of course, I went to visit it. This is me, on the background of the first particle accelerator…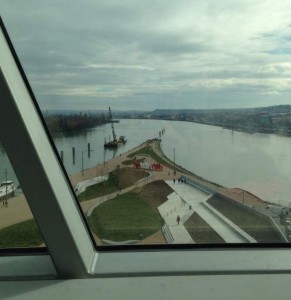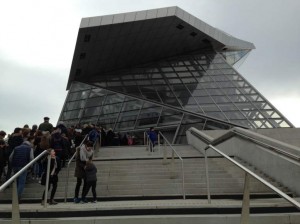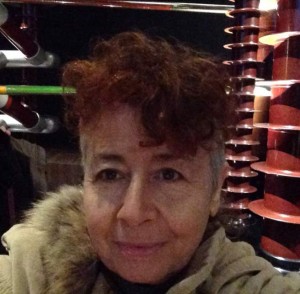 The confluence, however, was more than geographical. It was the confluence of the two rivers as two tendencies of the soul.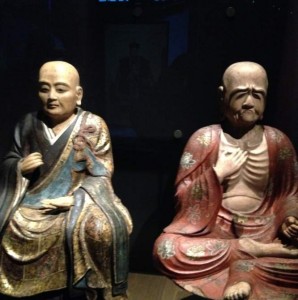 How else would I come to America, if I hadn't experienced the sacred feminine being sent into exile and forbidden to touch the holy scriptures? This is pix from my father's synagogue, which offers the main floor to the males and relegate the females upstairs…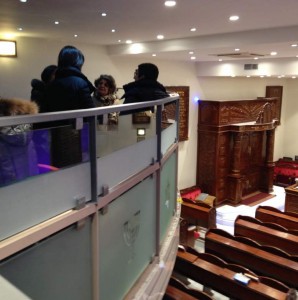 This journey through time, space and mind reminded me of Gen. 32:26: "I will not let you go unless you bless me…" Yes, I am bold enough to "receive" the blessings of two brothers that appeared to go apart to then find that they were actually one, reunited by LOVE. That would have to be the ultimate "confluence."